ESG REPORTING
Build investor-trusted, audit-ready ESG reporting.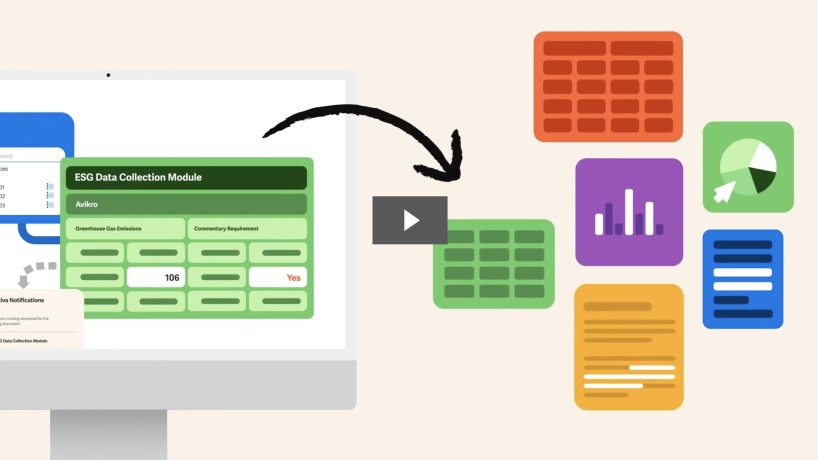 Share measurable progress toward your ESG goals to create transparency, provide assurance, and drive stakeholder business value.
Transparency
Deliver profit and purpose.
Integrate a full range of ESG reporting with financial rigor in one platform to earn trust from all stakeholders.
Transformation
Drive progress with one ESG program hub.
Operationalize all ESG workflows with a powerful platform designed to empower your strategy so you can assign tasks, track status, and collaborate in realtime.
TRUSTED DATA
Always audit-ready.
Automatically capture audit history, link to proof of ESG results, identify and assess ESG risks, and validate data for assurance. Embed authorship controls that maintain accountability.
Explore ESG Frameworks
Explore ESG Frameworks
Browse Workiva's ESG Explorer and select from pre-built ESG frameworks and standards to measure what matters to you. Check out our Materiality Assessment template — now in the Workiva Marketplace.
Create a Sustainable Strategy
Create a Sustainable Strategy
Digitize your approach to ESG planning, materiality assessments, and disclosures so you can pivot as quickly as regulators' and stakeholders' expectations evolve.
Collect ESG Data
Collect ESG Data
Sync a full range of ESG data seamlessly via APIs, reduce time and error through process automation, and harness a connected ESG hub for benchmarking and interoperability.  
Connect Your Teams
Connect Your Teams
Empower global teams to collaborate on ESG reporting at once on one platform, where you can have full visibility to drive truth at scale. Grant permissions on a granular level to manage what you measure.