ENTERPRISE RISK MANAGEMENT (ERM)
Real-time risk management has never been this easy.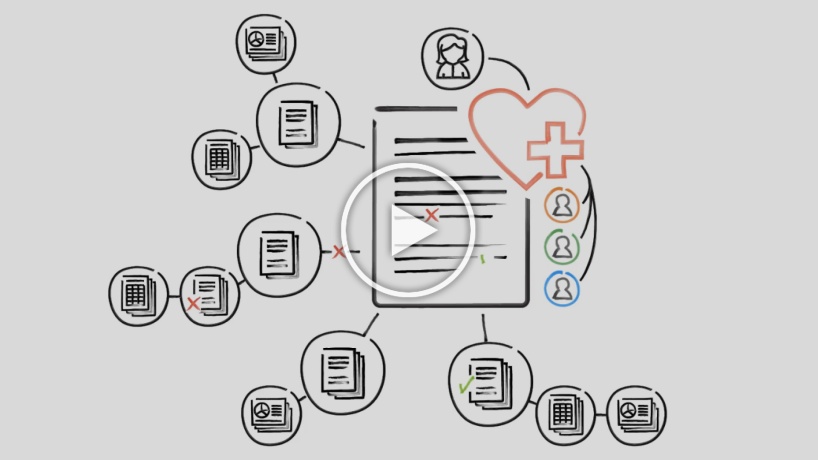 Tie data across risk assessments, controls, and audit—enabling more accurate, connected decisions and real-time insights across all three lines of defense.
Scale ERM risk assessments
Scale ERM risk assessments
Connect and coordinate with risk owners in an intuitive enterprise risk management process.
Simplify tracking and manage assessment feedback in real time, enabling a stronger ERM program.

Optimize the capture of your most critical ERM risk data, leaving more time for risk analysis and action.

Easily accommodate new risks and accompanying data as risk environments evolve, in flexible risk assessment spreadsheets.
Capture and analyze enterprise risk data
Capture and analyze enterprise risk data
Optimize the value of your ERM function with detailed correlation and risk analysis. Evaluate and mitigate connected risk relationships across the enterprise.
Create a clear picture of your enterprise risk environment from multiple risk data sources.

Divide and segment risk data in customizable, dynamic views—by pillar, by risk owner, or other category.

Access historic risk ratings for thorough analysis, and see who worked on what and when.

Capture and aggregate a single source of truth for your ERM data.
Prioritize your risk across the enterprise
Prioritize your risk across the enterprise
Clearly define ERM risk priorities and criteria, and meticulously align your ERM program to business objectives and strategy.
Create an objective, value-added approach to risk prioritization through key risk indicator (KRI) data.

Utilize connected, accessible data to drive ERM consistency across all lines of defense.
Report risk in detail with dashboards
Report risk in detail with dashboards
Effectively report up to date enterprise risk data in the right format. Indicate a clearly defined action that should be taken as a result of that data.
Use detailed graphs and heatmaps, quantitative measurements against KRIs, and qualitative narrative from risk owners to inform decisions.

Automate risk heat map creation to eliminate reporting of outdated risk insights.

Improve the detail of heat maps via scatter and bubble charts—no manual updating of colors required.
Related Solutions
Find out what else you can do with Workiva.
The Workiva platform has so many features. It creates flexibility that all customers can tailor to their own needs. I think this solution is great!
James Hunt
Director of External Reporting
Tupperware Brands Corporation
More ways to get the most from our platform.
Find your next favorite thing.
Check out the Workiva Marketplace for easy-to-use templates, connectors, and services that make getting started a snap.