Let's get started.
As you work alongside our employees, you become part of our teams. You will develop new skills, do meaningful work, and watch your ideas come to life. Four of our offices are conveniently located near universities so you are able to work during the school year or summer break. Many of our interns have such rewarding experiences that they become full-time employees after graduation. We can't wait for you to start your career with Workiva.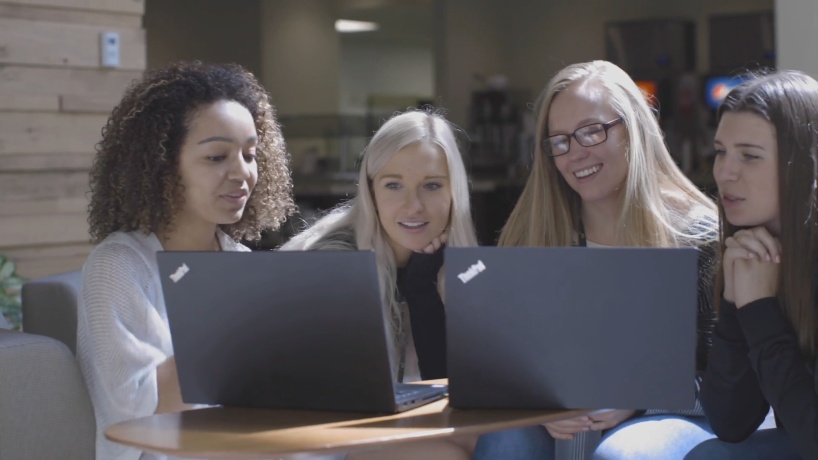 Ready to take the next step?
Check out the recruitment events we will be attending this season!
Discover more about Workiva and our internship opportunities at WayUp.
Gain real-world experience
Gain real-world experience
Gaining real-world experience is the most important part of a Workiva internship. You will not only work alongside our teams, but you will learn valuable skills that will benefit you for the rest of your career.
We offer both year-round and summer-only, paid internships in several locations. You will have flexible work hours to fit your schedule.
Discover an award-winning culture
Discover an award-winning culture
Our workplace is an inclusive environment, where you can freely share your ideas and opinions. We value all backgrounds, beliefs, and interests, and we recognize this diversity as an important part of our culture.
You will have the freedom and resources you need–backed by our culture of collaboration and diverse thought–to keep breaking new ground.
Constant learning and professional development
Constant learning and professional development
The learning never stops when you're a Workiva intern.
You will have access to leaders and mentors, one-on-one coaching, hands-on training, challenge competitions, and a variety of professional development and learning opportunities.
Customer success
Always delight our customers.
Innovation
Keep creating solutions and finding better ways.
Trust
Always rely on each other.
Inclusion
Support a diverse community where we all belong.
Integrity
Do the right thing, every time.
Accountability
Be responsible for your success and failure.
Collaboration
Share resources and work together.
Workiva does a great job of understanding that we are students and fosters an atmosphere that allows for a great work, school, and personal life balance. I've met so many great people, and it is really fulfilling to see that the projects and work I am doing are helping contribute to Workiva's continued success!
My Workiva internship has given me opportunities to grow professionally, and I am grateful for the people that I get to work with. The culture here is very refreshing, and it makes me proud to be a part of this company!
We view generative AI as a means to supercharge and accelerate work, but it is not a replacement for subject matter expertise.
Previous
Next
From Fortune. ©2023 Fortune Media IP Limited. All rights reserved. Used under license.
If you're currently enrolled in school and are interested in an internship with us, click here to apply.
During the semester, you're a student first. We look for 15-20 hrs/week. Full-time (40 hrs) during the summer.
Yes, we will work to notify each candidate as soon as a decision is made.
Workiva has a "work where you work best" policy within the United States. That means, all of our internship positions can be remote, in an office, or a hybrid plan. With that being said, you must provide your own living accommodations to work from any of the US Workiva offices.
We recommend only applying for jobs that closely align with your experience. If there is more than one position of interest, you can discuss it with a University Relations recruiter at universityrelations@workiva.com.
All Workiva interns must be currently enrolled in a degree-seeking program at the time of the internship.